College Partnerships
Today's CTE provides rigorous academic experience paired with and highly technical sequence of study putting students on a college and career pathway. Among students who came to CUNY as freshmen in 2010, more than 50 percent of those who completed a bachelor's degree within four years had earned college credit prior to entering CUNY. Robust CTE programming partnerships with colleges, codified by an articulation agreement, provide a range of student benefits such as advanced standing, early college credit, and preferential placement. 
Our collaboration with City University of New York, State University of New York and other post-secondary institutions prepares CTE students in building skills and accumulating college credit to support their successful transitions into higher education. College articulation agreements for multiple CTE programs in NYC high schools have been established in the following industries: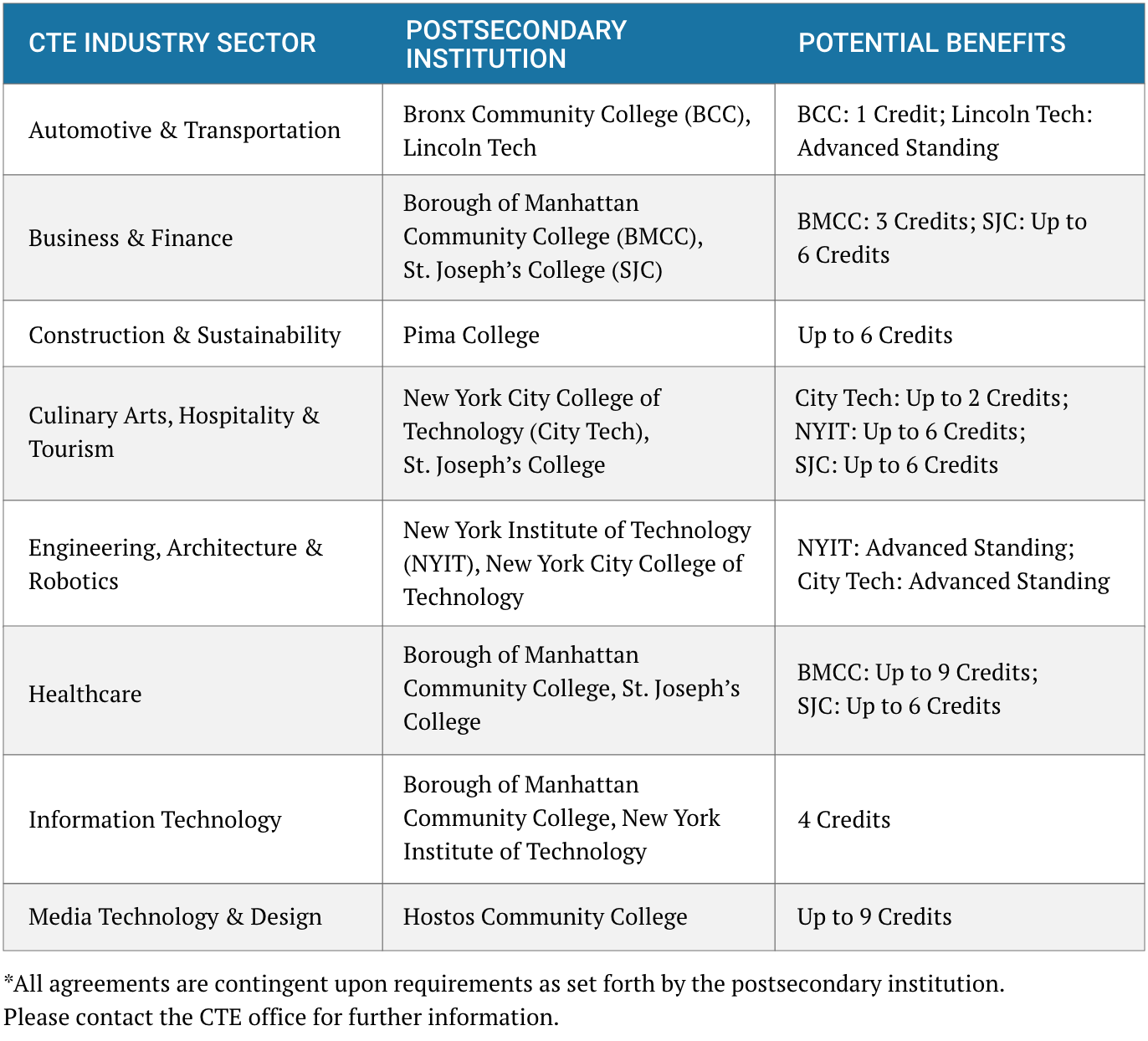 If you are a CTE student who would like more information on how to access credit at the above institutions
If you are a CTE teacher or administrator and would like more info for your school
If you are representing a postsecondary institution and would like more information
All other inquiries regarding CTE articulation agreements.